How much is your business space worth?
Receive up-to-date, non-intrusive property valuations from our network of friendly estate agents.
Start your valuation
The shared living beat
Get the scoop on the latest trends, stories, and advice all about shared living in the UK.
Read the latest pulses
Shared Spaces, Shared Memories.
Discover co-living experiences that match your rhythm and lifestyle.
Roommate Matcher:
An interactive tool that helps individuals find compatible roommates based on preferences, habits, and lifestyle.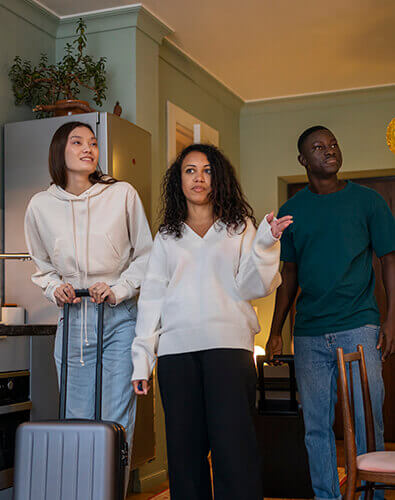 Featured Shared Spaces:
Spotlight on shared accommodations that stand out for their design, amenities, location, or unique features.
Community Reviews:
A section where current and past tenants can leave feedback about the living dynamics, landlord, and the environment of the shared accommodation.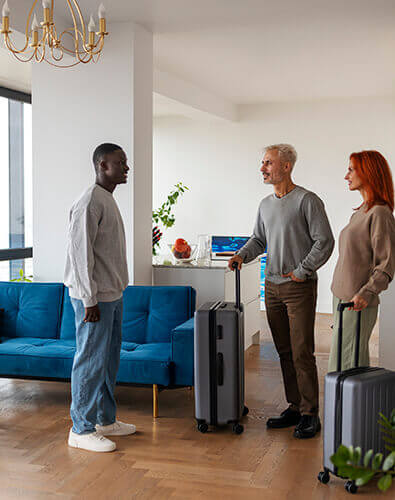 Shared Accommodation Guides:
Articles and resources on topics like navigating shared expenses, setting house rules, and ensuring a harmonious co-living environment.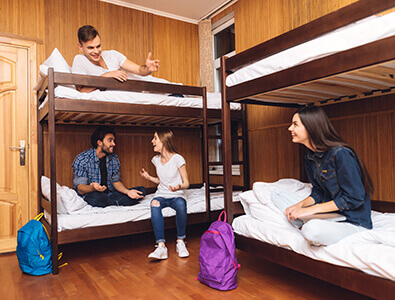 Virtual Tours:
Offer 360° virtual tours of the shared spaces, allowing potential tenants to get a feel for the property before visiting.
Safety & Security:
Highlight safety features and measures of each property, such as security systems, secure access, and neighborhood safety ratings.
Events & Social Calendars:
Integrate a feature that showcases any scheduled communal events or activities, fostering a sense of community amongst tenants.
Shared Amenities Highlight:
Detail communal spaces like shared kitchens, lounges, or study areas, emphasizing features that enhance the co-living experience.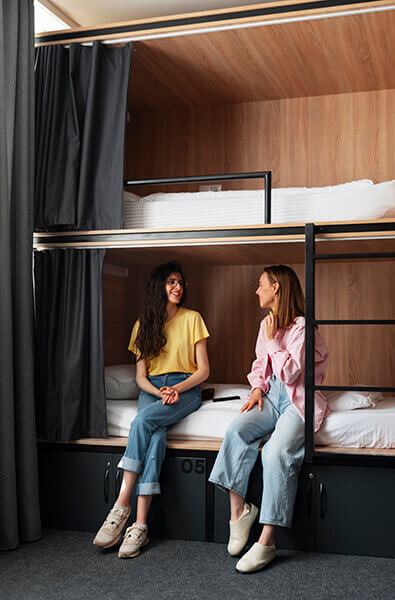 Flexible Terms:
Spotlight properties that offer short-term leases or easy move-in/move-out processes, catering to those in transitional phases of their lives.
Shared Expense Tracker:
An integrated tool for roommates to track and split household expenses easily.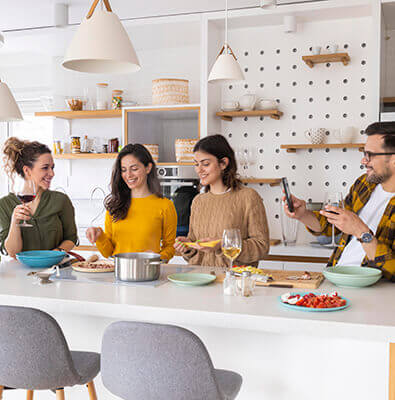 Habitat Connect:
A community board where tenants can post messages, seek advice, or share announcements with their co-living community.
Location Perks:
Offer insights into the local area, highlighting nearby amenities, entertainment spots, parks, and transport links that make the shared living experience more enjoyable.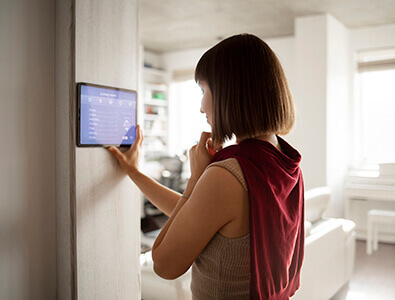 Eco-friendly Shared Spaces:
Showcase shared accommodations that prioritize sustainability, from recycling programs to energy-saving measures.